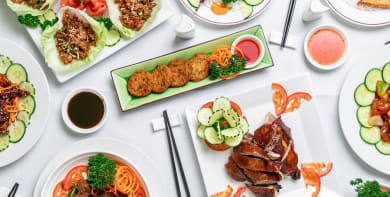 Reviews
Martin
"Was super tasty! Highly recommend and I will certainly be ordering again! Thanks!"
29/09/2021
Gordon
"Delicious food. Really loved it. Will order from Rice again."
25/09/2021
Liz
"Absolutely delicious, everything hot and exactly what we ordered !"
12/09/2021
diane
"Very tasty meal"
21/08/2021
Menu
Contact Us
Find Us
68 Deerpark Road, Dublin, MOUNTMERRION
Opening Hours
Please note, delivery times may vary.
We deliver to
Ballinteer, Ballinteerbroadford, Ballinteerludford, Ballinteermarley, Ballinteermeadowbroads, Ballinteermeadowmount, Ballinteerwoodpark, Ballsbridge, Belfield, Blackrock, Blackrockbooterstown, Blackrockcarysfort, Blackrockcentral, Blackrockglenomena, Blackrockmonkstown, Blackrocknewpark, Blackrockseapoint, Blackrockstradbrook, Blackrocktemplehill, Blackrockwilliamstown, Booterstown, Churchtown, Churchtowncastle, Churchtownlandscape, Churchtownnutgrove, Churchtownorwell, Churchtownwoodlawn, Clonskeagh, Clonskeaghbelfield, Clonskeaghfarranboley, Clonskeaghmilltown, Clonskeaghroebuck, Clonskeaghwindy Arbour, Dartry, Deansgrange, Donnybrook (Dublin), Dublin 2, Dundrum, Dundrumbalally, Dundrumkilmacud, Dundrumsandyford, Dundrumsweetmount, Dundrumtaney, Foxrock, Foxrockbeechpark, Foxrockdeansgrange, Foxrocktorquay, Galloping Green, Glencullen, Goatstown, Irish Town, Kill Of The Grange, Kilmacud, Kilternan, Leopardstown, Milltown (Dublin), Monkstown, Mount Merrion, Nutgrove, Pembroke, Ranelagh, Rathfarnham, Rathgar (Dublin), Rathmines, Ringsend, Roseville, Sandyford, Sandymount, Stepaside, Stillorgan, Stillorgandeerpark, Stillorgankilmacud, Stillorganleopardstown, Stillorganmerville, Stillorganmount Merrion, Stillorganpriory, Tibradden, Ticknock, Windy Arbour